The Ultimate online Touchless QR menu software
The Easiest, Safest, and Most practical way of managing your QR menus dynamically in real-time.

Simple, easy, and fast for your customers.
Receive orders in real-time

Get paid online, no extra fees

Detailed Analytics Dashboard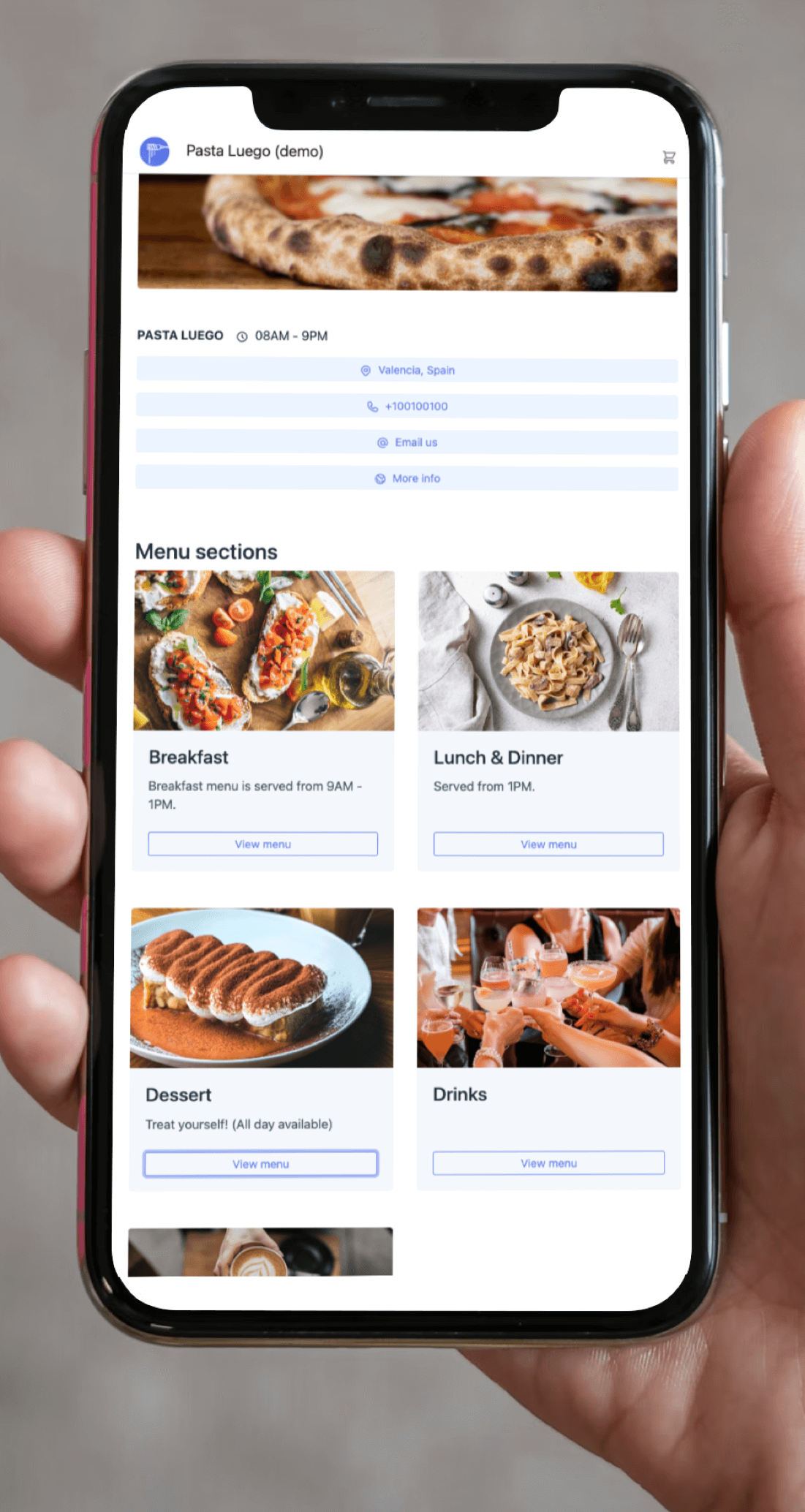 Your QR menu up and running,
in minutes

!
1.

Create & configure your QR Menu to your liking

2.

Print your custom QR menu code, and display it in your store

3.

Start receiving real-time orders from your customers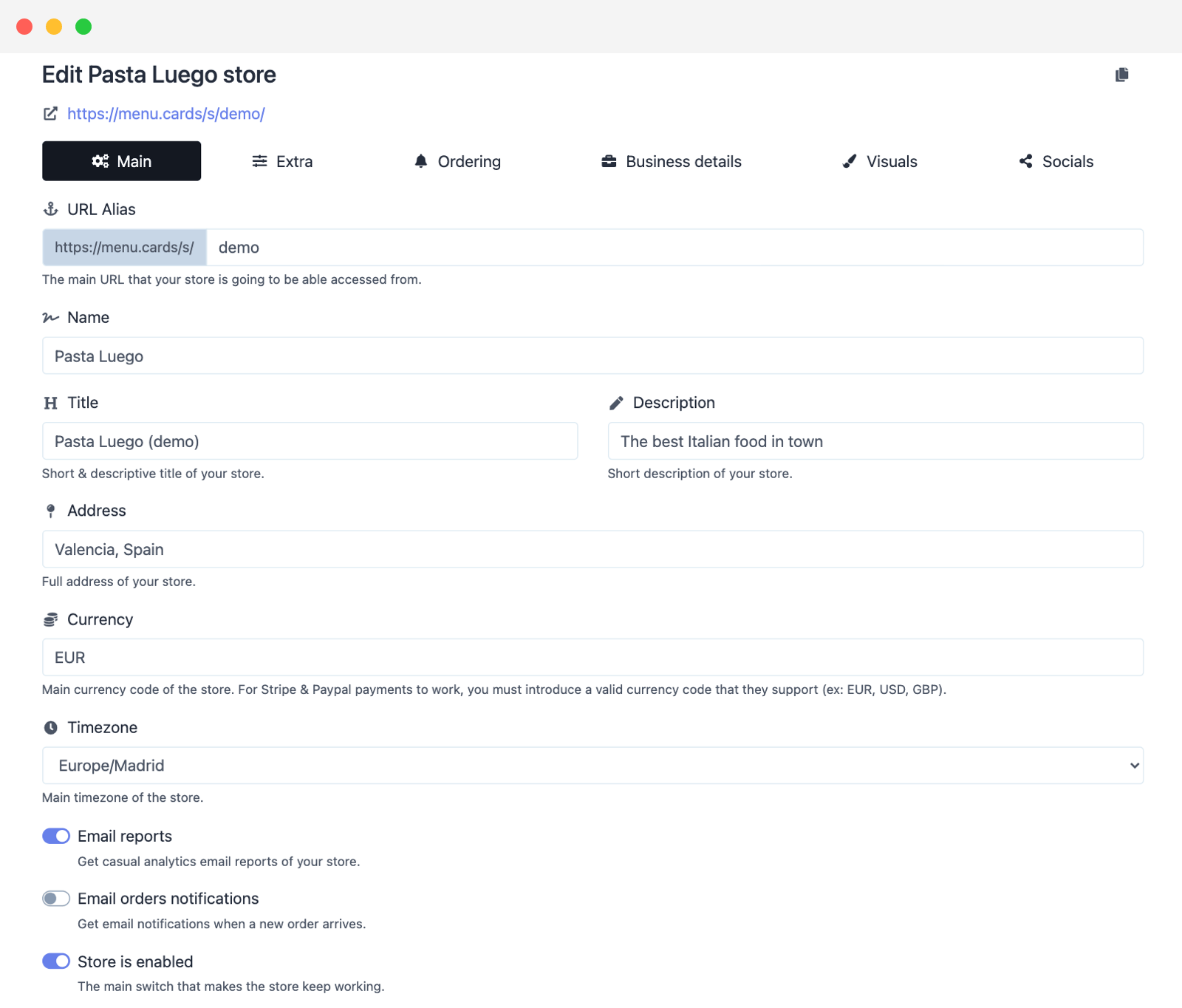 Your own custom online menu
Fast, lightweight & minimal
All your menus get a nice looking & lightweight design at fast speeds. This gives your customers a quick overview of the products they can choose from.

You can add custom CSS to customize your menu even more!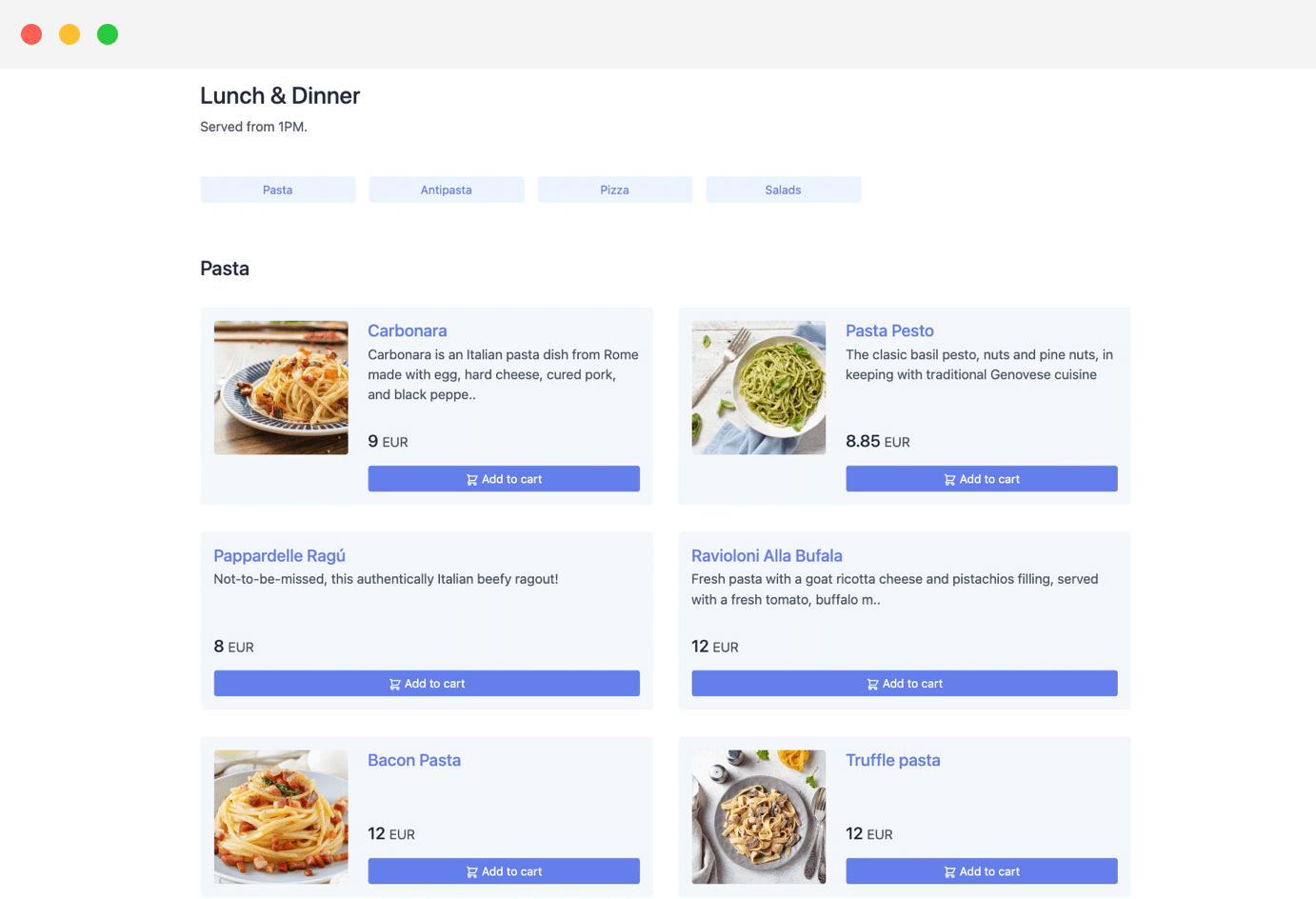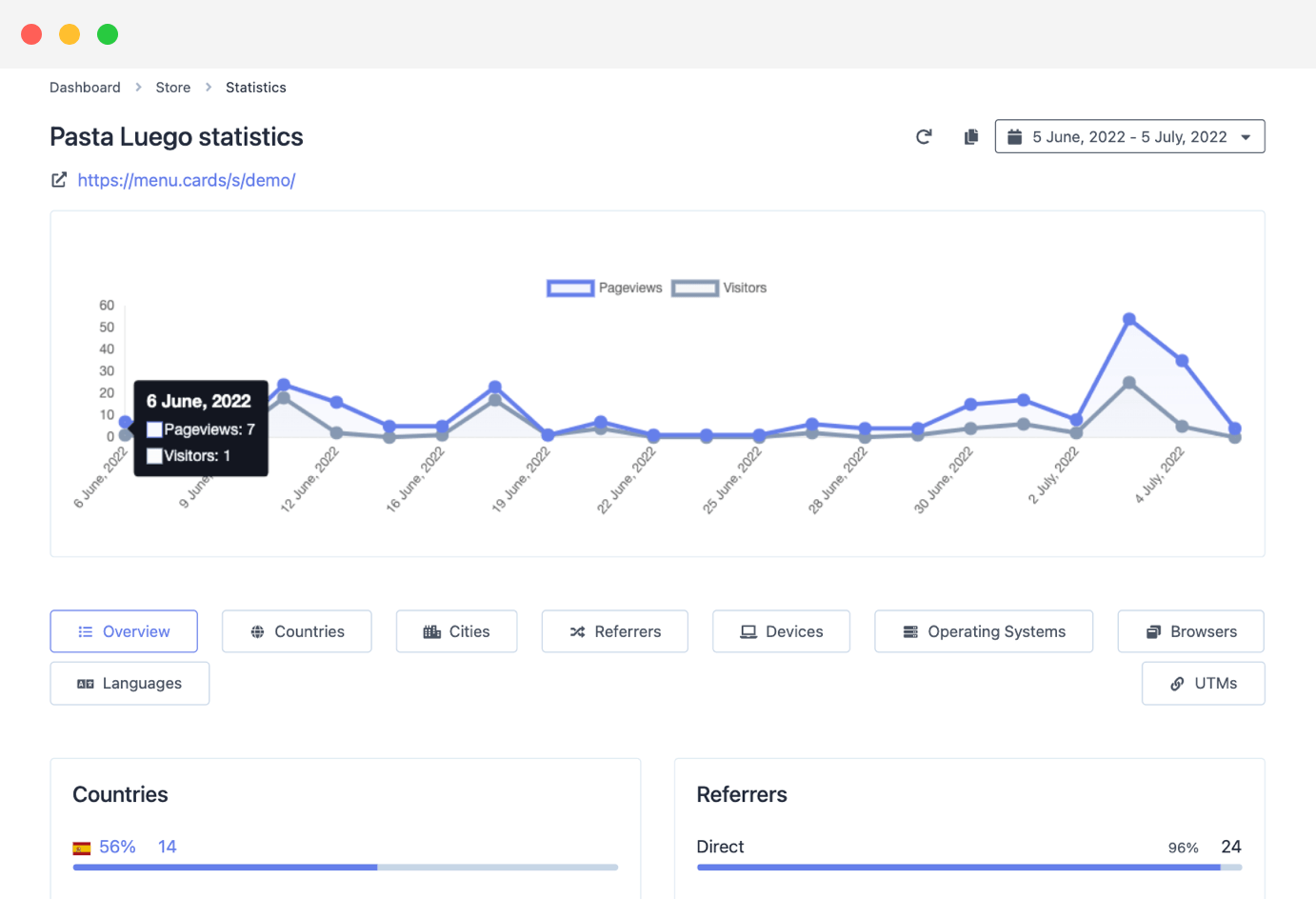 Analytics
See what is going on in real-time
All your menus get detailed analytics, day by day. We can also send you weekly reports of how your menu is doing automatically.

Keep track of the products that sell the most, and better predict your inventory.
Item variations
Item extras, options & variants
Easily build the perfect item combinations. Create more opportunities for upselling your products, and showing your customers all the options they can choose from.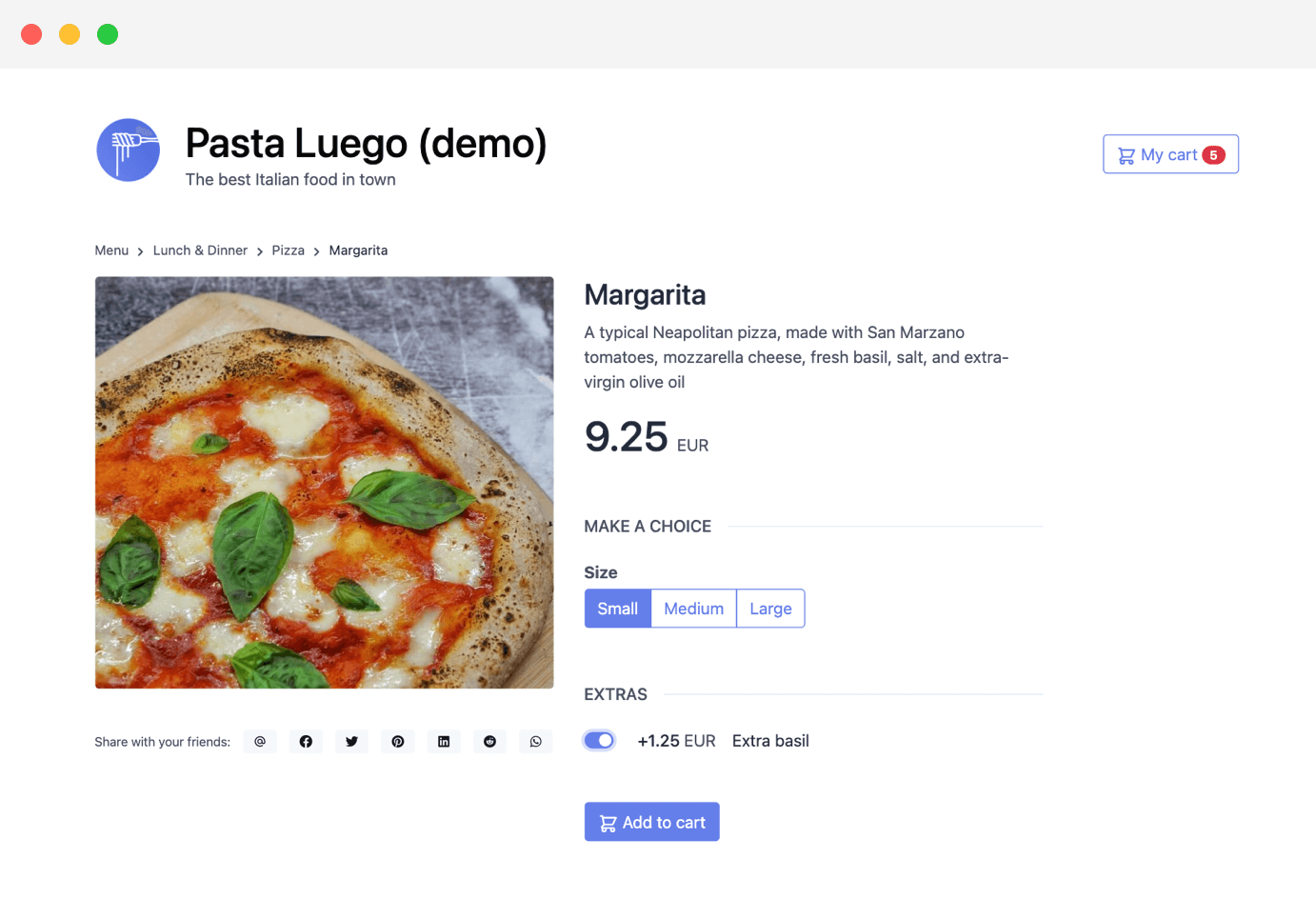 Get started for Free
Start for Free to see if Menu Cards is a fit for your business. No credit card needed

Easily manage all your menus online via one dashboard and share them via QR with your offline customers.

You can start for free, set up your menu, and see if Menu Cards is a good fit for you. When you're ready you can choose a plan that fits your needs.