What is Menu Cards?
Created on 29 June, 2022 | 7,553 views | 3 minutes read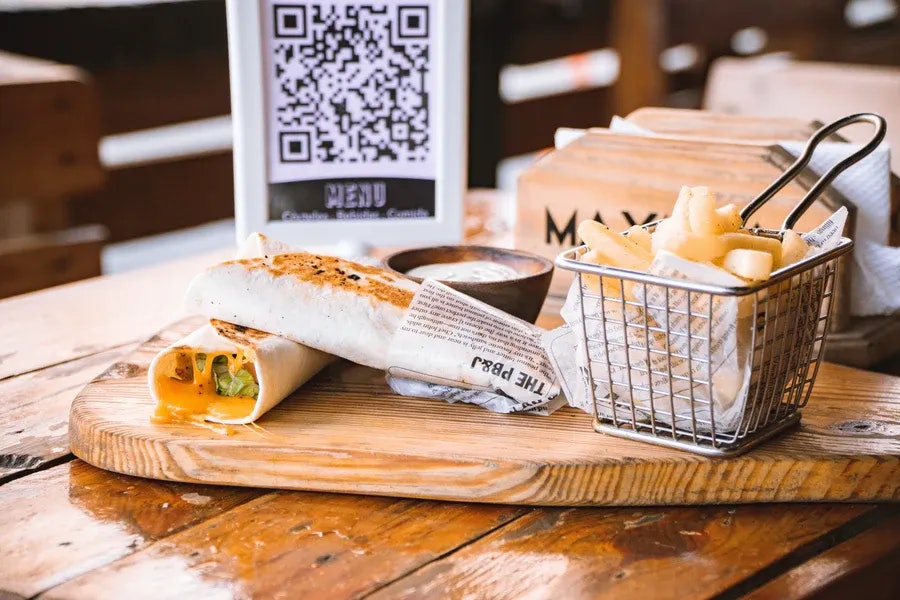 Explore our digital menu and build interactive menus to 5X your customer acquisition.
Menu Cards is built by the Founder.nl team to help small hospitality businesses.
Menu Cards is a Quick Response (QR) tool that provides an instant solution to endless queues and excessive wait time using responsive online stores and custom menus. With Menu Cards, you can your customers can browse through your offerings at their convenience. This enriches their dining experience and is guaranteed to improve your sales conversion.
Build with Zero limits Using a Contactless Menu
Minimize physical contact, and prioritize your customer's health, and staff well-being through an innovative menu solution. Keep customers safe using a contactless order and payment system. Our menu is highly intuitive, mobile-friendly, and easy to navigate.


Create Your Online Store and QR Code
Business owners can customize their online store, create a responsive menu, and make real-time updates. With MenuCards, create your digital menu in less than 5 minutes.
Why Menu Cards?
Menu Cards is an all-inclusive store and menu solution for business owners. Business guests have the QR scanning option to order online and engage with their favorite businesses offline and online. Business owners can create a digital store experience and dynamically change menu designs and options. Menu Cards is the one-stop solution for retail, hospitality, and services brands looking to reach more customers online and offline.
Sleek & Responsive: Each page of our digital menu is simple, easy to navigate, and beautiful with or without images. Your guests can place an order easily and instantly.
Flexible & scalable: With our digital menu, you can create a flexible workplace for your staff and an enjoyable business experience for your customers. Most importantly, you can easily update your menu. Our software is structured to meet your needs while you focus on growing your business.
Time-Effective: Your customer's time is valuable, and you are out to keep them coming. With MenuCards, you can reduce the waiting time for your clients. Your customers can take action on your menu wherever they are.
Cost-Effective: With our digital menu, you can minimize your running expenses and focus on innovative solutions to promote your business.
Interactive Menus. You can create multiple menus depending on your products and kind of business. Menu Cards also enable you to advertise special offers, discounts, and bonuses.


How Menu Cards works
Menu Cards allow restaurants, hotels, bars, and various businesses to synchronize their menus with customer needs. Your customers can view your menu, place an order, and make payment without contacting any of your staff members.
Your customers scan the QR code at their table. They can view the complete menu, discounts, and any special offer on the menu.
After placing an order, a digital check is provided, and a representative attends to the order or dispatches the request.
Whenever your guests are ready, their checks will be posted on the app, and payment options are provided.
Benefits for restaurants
Offer the guests a clean and modern solution to see their menu. Regular print menus are touched with up to 100 hands per day.
The Paper menu is getting ruined quickly. So they need to reprint. With QR Menu the QR card or sticker is protected and can last a lot longer.
For any new dishes, using a print menu, they need to reprint their menu or introduce a new sheet of paper in their menu. With QR Menu, they just go to the website and update the menu.
ECO friendly. A big restaurant menu = 1 tree. Yes, for real.
Restaurants can share their menu online. Based on research conducted by OpenTable, 86% of customers regularly check out menus online before they dine out.
If you need any help setting up an online QR menu: Contact
Benefits for clients
Super clean solution. Using their phone, they just scan the QR, and they see the menu. No mobile app is required.
They will not touch a thing that is being touched with 100 different hands in one day.
No need to wait for a waiter just to bring the menu.
Sometimes, on bigger tables, guests need to wait for others to read the menu, and then pass it to them. No more, using their phones everyone can have the menu instantly.
According to a study, 20% of the print menu prices aren't up to date. With the QR menu, they will always see up-to-date prices and menu items.
They will be able to quickly see the correct item price. They are able to select different item variants and variant extras.
Updated on 29 June, 2022